La Crosse Central High School

In Memory
Denise A. Anson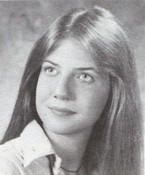 Obituaries for

Sunday, July 18, 2004
Denise Anson, 42, died of complications from asthma on Saturday, July 10, 2004, in Hampton, Va.

A native of New Orleans and a long time resident of La Crosse, Denise graduated from La Crosse Central High School in 1979 and from Viterbo College in 1984. She moved to Minneapolis, Minn., and then to Hampton, Va., where she was a resident for the last six years.

Survivors include her son, Aaron Bjorge; her mother, Sondra Jagnow; two sisters, Dawn Anson and Dixie (Anson) Imholte; her fiancé, Steven Klein, and his daughter, Jacqueline Klein. Private services were held Thursday, July 15, in Hampton, Va. Memorials may made to the Humane Society or the American Lung Association.