La Crosse Central High School

In Memory
Randy J. Curti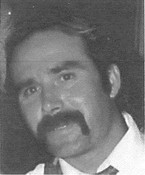 Obituaries for Monday, August 9, 2010
Randy Jay Curti passed away in the early morning hours of Aug. 7, 2010, after a brief illness. During his final days he was surrounded and cared for by family and dear friends.
He was born July 24, 1961, to Joseph Peter and Donna (Dennison) Curti in La Crosse. Randy spent his life caring for others. This gift is exemplified in his past service in the military and in the way that those around him always knew they could come to him for help. Randy enjoyed his job at ServiceMaster until the time of his illness. He was a hard worker and avid gardener. He took great pride in nurturing his plants and watching them grow. Randy was a cherished father, son, brother, uncle and friend who will be deeply missed by all.
Randy is preceded in death by both of his parents; two brothers, Wayne and Robert; and wife, Kay (Clark) Curti.
Survivors include his sons, Christopher and Timothy; daughter, Lindsay; brother, Dennis Curti of La Crosse; niece, Dana (John) Lochner; nephews, Ryan (Andrea) Curti, Robert Curti, Travis Curti and Joey Curti, also of La Crosse. His dear friend, Caryn Strand and many co-workers at ServiceMaster also held a very special place in Randy's heart.
A funeral Mass will be held at 11:30 a.m. Thursday at Mary of the Mother Church Parish at St. Thomas More Church, 2006 Weston St., La Crosse. The Rev. Douglas Robertson will officiate with interment in Oak Grove Cemetery. A visitation will be held one hour prior to Mass Thursday at the church. In lieu of flowers, a memorial is being established. Coulee Region Cremation Group at www.couleecremation.com is assisting the family.