La Crosse Central High School

In Memory
Valerie J. Davidson (Phillips)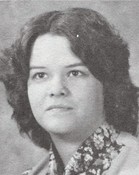 Obituaries for Sunday, December 3, 2006
Janesville, Wis. — Valerie Joyce (Davidson) Phillips, 45 of Janesville passed away unexpectedly at her home Thursday, Nov. 30, 2006.

She was born April 12, 1961, in La Crosse to Melvin and Barbara (Fiers) Davidson. She was the fourth of five daughters. On June 23, 1984, she was united in marriage to Joel Phillips. Having no children, she devoted her life to her husband, pets, and nieces and nephews.

Valerie is survived by her husband, Joel; her mother, Barbara Davidson; four sisters, Corrie Davidson, Joni (Randy) Phillips, Yvonne (Rodney) Loofboro and Melanie Davidson; as well as many nieces and nephews, and great-nieces and -nephews.

She will join her daughter, father, grandparents and pets in heaven, where she will watch over us and her great-nieces and -nephews who went before her.

Funeral services will be held at 11 a.m. Tuesday, Dec. 5, at Westby Coon Prairie Lutheran Church in Westby. Pastor Julie Wollman will officiate, with burial in the Coon Prairie Cemetery. Friends may call at Vosseteig Funeral Home, 708 S. Hwy. 14 in Westby from 4 to 6 p.m. Monday. Friends may also call at the church on Tuesday from 10 a.m. until the time of the service.

Vosseteig Funeral Home of Westby is serving the family.