La Crosse Central High School

In Memory
Janell E. Huwald (Ortega)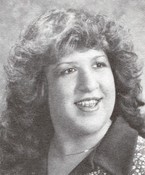 Obituary for Janell E. Huwald-Ortega
Janell E. Huwald-Ortega, 55, of La Crosse passed away Wednesday, January 4, 2017 at Mayo Clinic Health System, La Crosse. She was born on July 11, 1961 to Sedley and Nora (Bloomer) Huwald. On September 6, 2001 Janell married Raul Huwald-Ortega.
Janell is survived by her husband, Raul; a son, Nathaniel Alexander Burss.
She was preceded in death by by her parents; a daughter, Lindsey Marie Burss; her grandmother, Emma Bloomer; a sister, Noreen DuClute; and a brother, Sedley Huwald Jr.
A memorial gathering will be held from 1:00 p.m. to 7:00 p.m. on Tuesday, January 10, 2017 at Raul's home, 1402 Mississippi Street, La Crosse.
Show your support by going to this link; GoFundMe.com/janellscremationfund
Online condolences may be sent to the family at www.dickinsonfuneralhomes.com