La Crosse Central High School

In Memory
Karl R. Parkes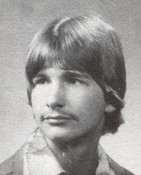 POSTED: Tuesday, July 14, 2020
Karl Robert Parkes, 59, of La Crosse, WI passed away peacefully with his wife at his side, on Saturday, July 11th, 2020 after a long and courageous battle with cancer.
He was born on January 29th, 1961, to Robert and Corinne Parkes. He married his lifelong friend Wanda Kay Kessel on August 21st, 1982 at Bethany Evangelical Free Church.
Karl was a graduate of Central High School and for the last 15 years worked for Frito-Lay. He was an avid outdoorsman who enjoyed trapping, hunting and fishing and he passed his love of the outdoors to his children and grandchildren. Karl enjoyed gardening, raising vegetables, and canning the fruits of his labor. Karl's most treasured times were being surrounded by family and friends; whether it be camping, hunting, fishing or just visiting. He was well known for his 4th of July celebrations and fireworks.
He is survived by his "beautiful bride" Wanda Kay (Kessel), daughter Bethany (Ray) Johnson, sons Lucus (Heather) Parkes and Clinton (Linda) Parkes. Grandchildren; Nevaeh, Chase, William, Maya, Addie and Connor. His brother Gregory (Diana) Parkes and sisters Barbara Parkes and Greta (David) Dahl, his Father and Mother-in-Law, Harry and Eileen Kessel, Brother-in-Law Greg (Erica) Kessel, Sister-in-Laws Tracy (Jon) Riek, and Callie (Dan) Stanhope, and many loved nieces and nephews.
He was preceded in death by his parents Robert and Corinne Parkes, brothers Michael and Rodney Parkes, his brother in law, Randy Kessel, his beloved maternal and paternal grandparents, and his faithful furry friends, Beamer and Odie.
A special thank you to the Medical Staff at Mayo Health Systems and Methodist Hospital in Rochester, MN.
An open house visitation will be held on Friday, July 17th, 2020 from Noon to 2 pm at The Gathering Place, 133 Mason St., Onalaska. Capacity will be limited. Social distancing and face masks are encouraged. A full obituary is available at couleecremation.com.