La Crosse Central High School

In Memory
Ellen E. Paul (French)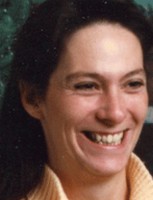 Obituaries for Wednesday, May 23, 2012
Ellen E. Paul-French, 51, of La Crosse died Monday, May 21, 2012, at her home.
She was born January 29, 1961 to Joseph and Dorothy (Flock) Paul.
She is survived by her husband, Dave French of La Crosse; her daughter, Samantha "Sam" French of La Crosse; and son, Josh French of St. Cloud, Minn.; one sister, Mary Kay Paul of La Crosse. She is also survived by her brothers, Mike (Beth) Paul of Onalaska, Greg (Sue) Paul of La Crosse, Jeff (Mary) Paul of Prescott, Wis., Tim (Chris) Paul of La Crescent, Minn., and Brian (Chris) Paul of Chandler, Ariz.
She is preceded in death by her parents; and one brother, Patrick.
Family and friends may call from 5 to 8 p.m. Thursday at Blaschke & Schneider Funeral Home, 1501 West Ave. S., La Crosse. Casual dress prefered. Private burial will be held at a later date. A Life celebration will be held from 5 to 9 p.m. Friday at Stoneycreek Inn.
Online condolences may be made at www.blaschkeschneider.com