La Crosse Central High School

In Memory
John H. Scheffner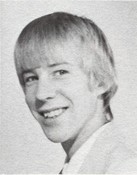 Published - Monday, October 20, 1980
City man dies in fall from mountain
A 20-year old La Crosse man fell 100 feet to his death Sunday while mountain climbing near Bozeman, Mont.
John Scheffner, son of George and Wilma Scheffner of 4251 Coulee Springs Lane, La Crosse, was teaching another man climbing techniques when apparently Scheffner's student slipped and pulled Scheffner off the top of the rock formation.
The student, 22-year-old Gary Guest, suffered a broken ankle.
Scheffner was pronounced dead on his arrival at Bozeman Deaconess Hospital.
Scheffner was an experienced mountain climber. Larry Wills, editor of the Bozeman Chronicle in Montana, said apparently the rope was not firmly secured.